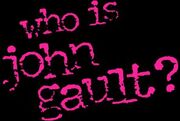 Episode for Thursday July 9, 2009
Show Notes
Edit
Government Flu Twitter Account
'Wie krijgt als eerste vaccin?'
"Incredibly Shrinking Liquidity" as Goldman Flushed Quant Trading
Pickens calls off massive wind farm in Texas
Printers code
Text of H. Res. 600: A Tribute to an American Legend and Musical Icon
Swine flu vaccines tested in Belgium
Government Flu Information Site
Electromagnetic Pulse Threats in 2010
Gazprom seals $2.5bn Nigeria deal
HR1388 Passes House | Mandatory Volunteerism
Factory Worker Dies After Falling Into Vat of Chocolate
Door-to-door searches
Commission to Assess the Threat to the United States from Electromagnetic Pulse (EMP) Attack
Monsanto's man Taylor returns to FDA in food-czar role
Visits our new site at NoAgenda.SquareSpace.com
Donate to the No Agenda Armory Today!
Other Links
Edit
Show Link:
Direct Download:
NoAgendaChat.com Episode Chat Log:
Ad blocker interference detected!
Wikia is a free-to-use site that makes money from advertising. We have a modified experience for viewers using ad blockers

Wikia is not accessible if you've made further modifications. Remove the custom ad blocker rule(s) and the page will load as expected.