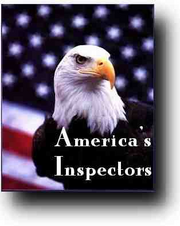 Episode for Saturday April 12, 2008
Show Notes
Edit
Email is this generation's snail mail
Adam's "laptop spying" scoop: Bamboozle 'em with Skype!
Inspector John and the summer jobs
How those summer jobs tie in with the FAA / AA fiasco
Adam rants on airline maintenance, John explains "out of spec"
Adam's SFO airport customs adventure
Reader comments: we're on to clocks, mikes and quality
The history of tetraethyl lead and disintegrating cars
Let's go flying in a non-spec aircraft
John and Adam's weird restaurant adventure
Tires, restaurants, competence - how many stars?
Miss USA - the cookie cutters, is it rigged?
Swamp Thing!
Ad blocker interference detected!
Wikia is a free-to-use site that makes money from advertising. We have a modified experience for viewers using ad blockers

Wikia is not accessible if you've made further modifications. Remove the custom ad blocker rule(s) and the page will load as expected.